The American Dealer Group
Unified Nationwide Distribution and Support.
Meet our group
ADG is an incorporated group of independent printing equipment and supply dealers serving the graphics imaging industry of North America. Operating as solution providers in all phases of production: digital prepress, direct imaging, offset presses, bindery and finishing operations. There are over 20,000 printing companies who count themselves as ADG customers, from small franchise copy shops to the largest sheet fed printers.
Our group is very active and meets several times a year. Our annual master meeting is in the Spring and we routinely meet at Graph Expor in Chicago each year. You can also find ADG presence at various trade regional trade shows as well as within our respective territory. Our role is to provide a sales and support network for manufacturers.


What people are saying...
"I want to thank you and all the other ADG people for your hospitality during your meeting. We found the chance to present some information about our company and then be able to speak to everyone [Dealer Principals] one on one very valuable. I believe that our investment to attend will show a very good return,,,,,,,,,Although we do business with many ADG members, there were some faces that we did not know. You should all be congratulated on the success of the event." Regards,
Steve Allen, President, Graphic Whizard, Inc.
"Thank you for thinking about us and inviting us to participate in the ADG meeting. Kent [Fastbind USA President] was very happy with the reception everyone gave him and we believe we can bring value to the group." Thanks again,
Douglas Houser, VP Sales and Marketing, Fastbind USA
"Quen and Alan, I want to thank you on behalf of all the members of American Dealer Group [ADG] for your well appreciated offer to sponsor at our meeting in Las Vegas in April 2013. Morgana has been named Sponsor of our ADG Happy Hour on April 11 before our full membership dinner. For offering such a nice gift in lieu of not being able to attend..........we will spend this time for the Morgana dealers to share their success sales stories with your full line, so that we can all gleam something positive from our peers......"
Gene Brett, E. Thomas Brett Business Machines, Inc., ADG Business & Product Development Director
The History of Partner Day at the American Dealer Group Conference
April 2010 Las Vegas, NV -Mimaki USA was invited to make presentation to introduce wide format.
Feb. 2011 Orlando, FL - Drylam-Fujipla was invited to present automated laminating equipment.
Sept. 2011 Chicago, IL - MBM Corporation, OKI and Spiel Associates spoke before Graph Expo. * ADG members decide to add extra day to annual conference for pursuing new markets and new product opportunities with Partners. * Partners speaking at other ADG meeting times have been 3D Systems, Spiral/Foiliant and Xeixon.
Feb. 2012 Las Vegas, NV – MBM, MGI, OKI, CGS [Oris LYNX] and Scanera present at day one of meeting. ADG members decide on full scale Partners Day with Showcase presentations, table top show, Affinity Education Sponsors, event Sponsors and Partner Appreciation Dinner.
April 2013 Las Vegas, NV – Akiles, Colordyne Technologies, Drylam, Fastbind USA, Formax, Glunz & Jensen, Graphic Whizard, HSM, IntoPrint-iSYS and Xante Showcase Present and show equipment in booth format. Morgana Systems and Advantage Sign & Graphic Solutions sponsor events.

March 2014 Las Vegas, NV – MBM and OKI were the Platinum Showcase presenting Partners and Dinner Sponsors. Akiles, Advantage Sign, Drylam, Fastbind USA, Formax, Graphic Whizard, Nustream Graphic America-IBF, Rollem and Xante were Showcase Presenters. All show their products in table top format segment. Morgana and Straight Shooter were the event Sponsors. AIMED [Association of Mailing, Shipping & office Automation Specialist] presents at our first Lunch n' Learn session.
March 2015 Minneapolis, MN – Unigraph International was Platinum Showcase presenting Partner and Dinner Sponsor. The Challenge Machinery Company, Fastbind USA, Intec Printing Solutions, Kocher & Beck and Southwest Binding & Laminating were Showcase Presenters. Morgana Sponsors Reception and Graphic Whizard becomes our first Affinity Education Sponsor.
March 2016 Charleston, SC – MBM was the hometown host for Open House visit to their facilities with Lowcountry BBQ. American Ultraviolet, Bob Weber, Inc., DataBind, Fastbind USA, Glunz & Jensen, Lytrod Software, Specialty Equipment Services-Flex Systems and Xante were Showcase Presenters. Morgana and Vacuumatic Maschinen GmbH were the Reception Sponsors.
March 2017 Phoenix, AZ – Impression Solutions [Epson, Kryocera, Copystar, 3D Systems national distributor] was the Platinum Event & Showcase presenting Partner and Dinner Sponsor. Spiel Associates was Gold Showcase Partner and Reception Sponsor. Showcase presenting Partners were CET Color, Challenge, Excel Packaging Systems, Martin Yale Industries-Count, OKI and Rhin-o-Tuff. Lunch n' Learn Returning Partners were DataBind, Drylam, Lytrod Software, MBM, Southwest Binding & Laminating and Xante. Affinity Education Sponsors were Allen Datagraph Systems, Brackett, Graphic Whizard and Kompac Technologies. Morgana was the Welcome Reception Sponsor. 
March 2018 Tucson, AZ – Welcome to the growing list of 45 Partners supporting our ADG mission.
March 2019 Wesley Chapel, FL - Epson America was the Platinum Event & Showcase Presenting Partner and Dinner Sponsor. CRON-ECRM/Grafsolve was the Gold Showcase Partner and Cocktail Hour Partner. Showcase Partner Presenters included Afinia Label, BDT Print Media, Databind, Graphic Whizard, Plockmatic Group, Spiral Binding, and Xante. Returning Partners included CET Color, Crosslink Supplies, Fastbind, Ikeuchi USA, MBM Corporation, and Streamfeeder.
ADG Event History
2019 Printing United Special Meeting
---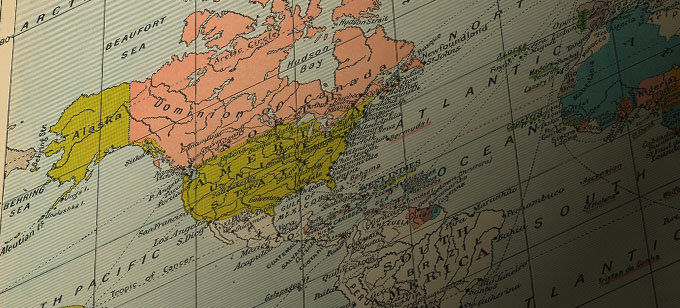 The ADG Advantage
ADG represents a customer base of over 20,000 businesses. Collectively, members have an estimated $160,000,000 in sales and employ 120 people across North America. Customer satisfaction is our primary goal. Today's consumers demand professional attitudes, quick response times, technical expertise and quick access to parts and information. These values are the foundation upon which ADG was founded.